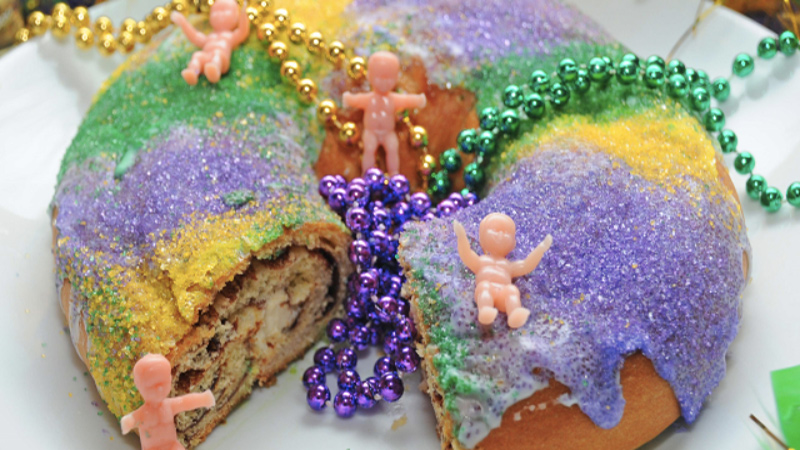 Best filled king cake: NOLA Snob
King Cake Snob, the definitive online ranker for Louisiana King Cake connoisseurs and enthusiasts, today announced the launch of its second annual "Seal of Approval" competition, which will award the top traditional and filled King Cakes of 2017.
Louisianans from across the state will visit KingCakeSnob.com today through Feb. 21 to cast their votes and watch as their favorite cakes rise through the ranks. Those who participate in voting are automatically entered to win a weekly drawing for a free king cake of their own.
The 2016 competition resulted in reviews and votes for cakes made by nearly 200 Louisiana bakeries, with Antoine's Bakery earning the top spot for "Best Plain/Traditional King Cake" and Caluda's/NOLA Brand winning "Best Filled King Cake."
King Cake Snob is a community project by Innovative Advertising, a Mandeville advertising agency that prides itself on its Louisiana roots, particularly the top notch cuisine offered across the state.
"We launched King Cake Snob in 2016 to give the people of Louisiana an interactive way to voice their opinions about their favorite king cakes and bakeries," Jay Connaughton, managing partner for Innovative Advertising, said. "It has since developed into a heated, yet fun, competition that truly demonstrates the passion we as Louisianans have for our food and culture."
The 2016 competition named not only the top king cakes in both categories, but also revealed Louisianans preferences in filling types, how often they consumed king cakes during the carnival season and much more.
To view all of the results of the 2016 competition and to rate a 2017 king cake, visit KingCakeSnob.com.